Check out some of our friends' websites and other useful links

Check our very own Greek Jewellery Blog that contains our news as well as some more general observations of Greek arts, culture and living in Greece!
Visit our friends at the Hellenic Museum in Chicago, a place booming with vibrant Hellenic cultural events and exhibits that display and house true Greek heritage. The Hellenic Museum and Greek Jewelry Shop will soon be partnering in various scheduled forthcoming events that we will be proud to sponsor from the end of 2009. Stay tuned on their website for announcements and details
The Hellenic Museum and Cultural Center
801 W. Adams Street, Chicago, IL 60607
National Museum of Luxembourg. Discover the historic significance of one of the most important and central countries in the founding of the European Union. Find select items from our collection at the National Museum of Luxembourg gift shop.
http://www.museal.com
If you're looking for luxury on your Athens visit, Hotel Grande Bretagne is the absolute top-of-the-crop place to stay in Athens. It's un-matched decor and service make it one of the best hotels in the world. Items from our range can be found in the lobby gift shop.
Planning a trip to Crete? Almyrida beach hotel offeres possibly the best in Cretan hospitality at this serene gettaway in Chania, Crete. A fresh atmosphere and stylishly casual setting for a few days in paradise.
For Hotel Reservations in Kos and a good choice of hotels with discount prices, visit Where to stay in Kos and Hotel in Kos for more information
The Greek Warriors is a living history organization based in the New York City area. Representing Ancient Greek warriors in full Greek armor from head to toe. The group is available for numerous Greek festivals, Hellenic events, conferences, and they are definately alot friendlier than they may seem in their ancient Greek military uniforms!
HOPLITICON OF MELBOURNE
The Ancient Hoplitikon of Melbourne are a group of people located in Melbourne, Victoria who specialize in Ancient Classical and Hellenistic Greek re-enactment. The Group is made up of individuals from all walks of life that who have a passion for History and a
devotion to both their craft and the people around them.
The Parthenon, Nashville TN, USA
Visit the realm of the Athenian Parthenon reconstructed in life-size, just as it was in ancient Greece. The impressive life-size stucture of the monument contains direct casts of the original sculptures which adorned the pediments of the Athenian Parthenon, dating back to 438 B.C. Also if you happen to visit you can find our fine jewelry on offer in the official gift-shop!
Further reading about the Parthenon in Nashville at http://en.wikipedia.org/wiki/Parthenon_(Nashville)
The Ilias Lalaounis Jewelry Museum constitutes the fruit of an exceptional effort to archive and display jewelry made by Ilias Lalaounis who has pioneered in the revival of ancient Greek Jewelry in the 20th Century. It is also a recommended visiting spot for a day out in Athens!
Browse and order beautiful byzantine Icons that have been completely hand made with due care by inspired iconographer, Dimitra Tsezmetzi.
LA GREEK FILM FESTIVAL
In 2009 Greek Jewelry Shop contributed as sponsors to the efforts of the LA Greek Film Festival which continues to pioneer in increasing awareness about talented Greek-American and Greek art worldwide.
danieldimarzio Offers beautiful Japanese collectibles and more..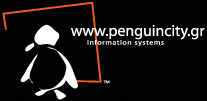 Penguin City is a pioneering Greek IT company that offers specialist support to leading and upcoming Hellenic websites and loads of web-related companies via their service 'webelements'. The hard-working people at www.penguincity.gr are not only very professional but super-friendly to all sorts of international businesses with aspirations in the Greek market and...guess what?! they maintain the GreekJewelryShop website! Check them out and don't forget to ask for a discount coming from GreekJewelryShop if you need their services!
Forms collection and erotic jewelry for men by Esculpta and esculpta-USA. Stylish and organic jewelry designs by talented young designers from the meditteranean.
There are millions of combinations of making a Pandora bracelet with hundreds of different beads and charms
Search and find all of the "ins and outs" in Athens and Greece on this dynamic search engine