Athena Tetradrachm originally minted 431-413 BC. Head of Athena right, wearing round earring and crested Attic helmet ornamented with three olive leaves above visor and spiral palmette on bowl. Almond shaped almond eye as in archaic depictions of the goddess.
Completely hand made.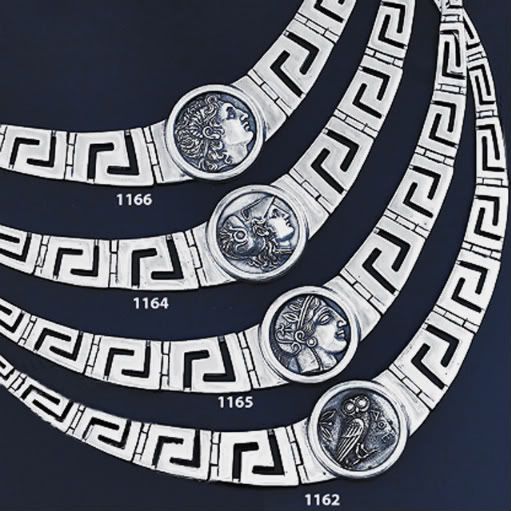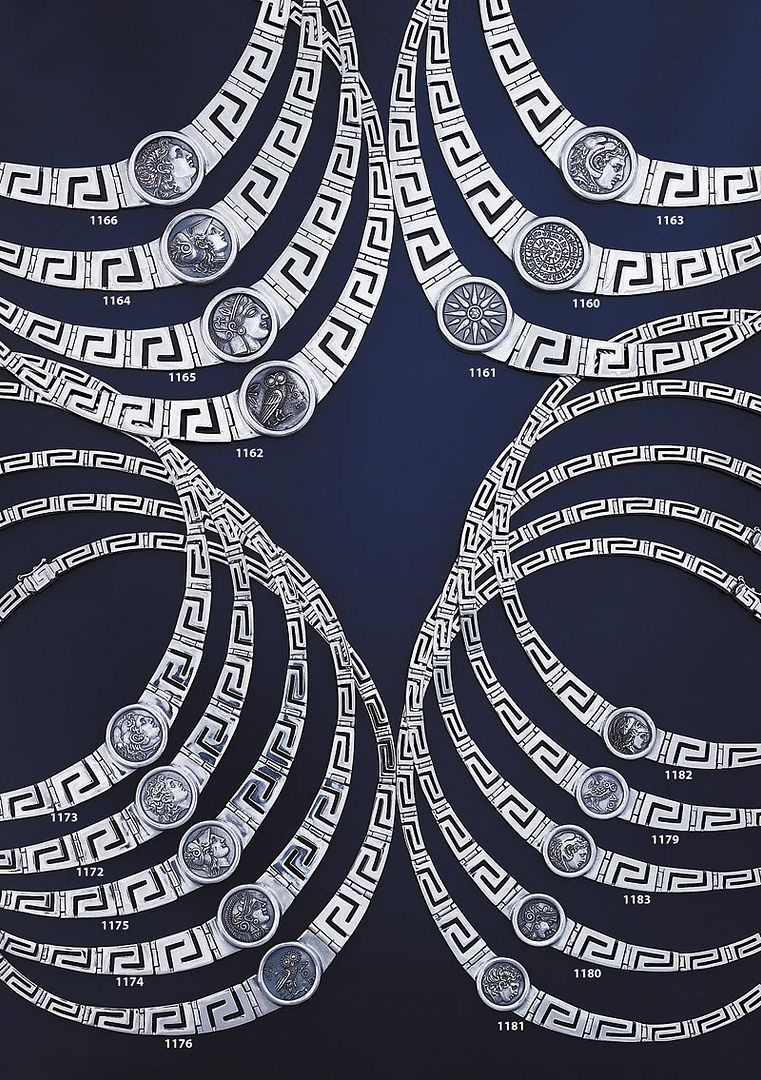 The Greek key pattern (also meander or meandros) takes its name from the square pieces that repeat in the pattern that look rather like an old fashioned key. The pattern is also known as a meander or a Greek fret. Meander means twisting and turning.
Meanders were among the most important symbols in ancient Greece; they, perhaps, symbolized infinity and unity; many ancient Greek temples incorporated the sign of the meander. Greek vases, especially during their Geometric Period, were likely the genesis for the widespread use of meanders; alternately, very ocean-like patterns of waves also appeared in the same format as meandros, which can also be thought of as the Guilloche pattern. The shield of Philip II of Macedon was decorated with multiple symbols of the meander; the shield itself can be found in the museum of Vergina in Central Macedonia of Greece.